A part of the garden leads to the seafront. The beach is mostly covered with stones and pebbles. A wooden jetty with a steel ladder attached to it allows for an easy dip into the crystal clear waters. Guests can sun bathe either by the pool or on the jetty. An also wooden veranda overlooks the magnificent sea inviting the visitors to sip their favorite drink while letting their senses be bewitched by the surreal beauty of colourful sunsets and intense garden aromas.

At the stylish pool bar guests can choose from a great variety of drinks, cold and hot, as they are listening to a carefully selected assortment of soft tunes. All this while soaking in the sun or contemplating the mysteries of the universe under the starlight.

In this sensuous environment, Skites organizes, during the summer nonths, several cultural events ranging from classical music concerts and poetry evenings to performances of modern dance and theatrical presentations.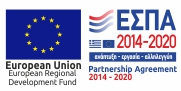 ΜΗΤΕ: 0938Κ013Α0160900